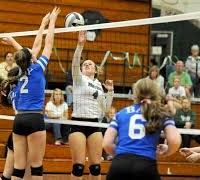 The Scotus volleyball team made it to the championship match of the Columbus Classic Saturday at Lakeview High. The Shamrocks lost to Kearney Catholic in two sets in the title match.
Scotus had defeated Hastings and Lakeview – both in two sets – earlier in the day.
Lakeview won twice – the Vikings beat Columbus and wound up winning the third place match over Norfolk Catholic.
The Discoverers beat Hastings, but lost to Seward in the fifth place match.