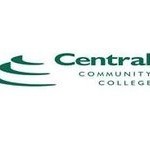 COLUMBUS- Central Community College now has the ability to send transcripts electronically for its students and graduates.
The new service is a result of CCC's partnership with Parchment Inc., which specializes in electronic transcripts and provides standards and security.
CCC students and graduates who request an electronic transcript be sent will be informed of their request's status through email and will receive a confirmation message when the registration office receives the request as well as when the college sends the transcript and when the receiving institution or person gets the transcript.