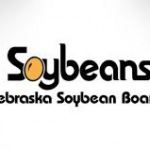 LINCOLN, Neb.  — Farmers attending Husker Harvest Days can visit the Nebraska Soybean Board booth to learn how to contain a pest blamed for reducing soybean yields across much of the state. Soybean cyst nematode (SCN) is a small, worm-like creature that feeds on the roots of soybeans. They're found throughout central and eastern Nebraska. But farmers can take steps to limit their impact.
University of Nebraska Extension Plant Pathology Specialist Loren Giesler will be at the Nebraska Soybean Board booth each day of Husker Harvest Days. Giesler's display illustrates how soybean cyst nematodes attack soybean plants. He says farmers aren't always aware of infestations because plants don't show visible signs of the pest.
"Soybean cyst nematodes cost Nebraska soybean growers millions of dollars every year," Giesler said. "The only way to reduce that is to identify infested fields. We're here to help farmers determine if they have SCN, and discuss ways to address the problem." 
The Nebraska Soybean Board is providing free soil sample bags at Husker Harvest Days. Giesler says farmers can send samples to UNL for analysis. Test results are provided free of charge.
"We're looking forward to seeing soybean growers at Husker Harvest Days," said Victor Bohuslavsky, executive director of the Nebraska Soybean Board. "It's important to take on this invasive and expensive pest." 
Husker Harvest Days is held at Grand Island, Neb. Sept. 15–17. The Nebraska Soybean Board booth is located in booth 8 inside the commodities groups building. Follow Nebraska Soybean Board on Facebook and Twitter for updates on Husker Harvest Days as well as tips and information for Nebraska farmers.
About the Nebraska Soybean Board: The nine-member Nebraska Soybean Board collects and disburses the Nebraska share of funds generated by the one half of one percent times the net sales price per bushel of soybeans sold. Nebraska soybean checkoff funds are invested in research, education, domestic and foreign markets, including new uses for soybeans and soybean products.