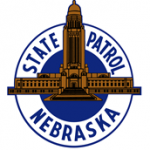 (York, Neb.)- In an effort to reduce the potential for serious injury and fatality crashes the Nebraska State Patrol Troop C Headquarters- Grand Island will conduct a special enforcement in York County.
The special enforcement will include high visibility patrol in and around York County during the evening hours on Friday, Sept. 11 and continuing into the early morning hours of Saturday, Sept. 12.
A $1,875 grant from the Nebraska Office of Highway Safety will help pay for overtime hours utilized by Troopers and Communication Specialists during the enforcement effort.
Capt Chris Kolb, Troop C Commander said, "We encourage all motorists to join us in keeping our roads safe. Always wear your seat belt and never drive impaired or distracted."