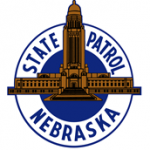 (Lincoln, Neb.)- The Nebraska State Patrol took 82 drivers off Nebraska roads for Driving Under the Influence (DUI) during the nationwide "You Drink, You Drive, You Lose" special enforcement campaign, August 21- Sept. 7.
Troopers and communications specialists put in overtime hours during the more than two-week long enforcement campaign thanks in part to a $ 23,500 grant from the Nebraska Office of Highway Safety (NOHS).
Encompassing the heavily traveled Labor Day holiday weekend, the special enforcement was designed to raise awareness of the dangers of impaired driving.
The following statistics are a reflection of statewide activity by the Nebraska State Patrol during the "You Drink, You Drive, You Lose" enforcement.
82  DUI arrests

  53 Minor in Possession of Alcohol (MIP)
81 Open Container

6726 Speeding citations & warnings

179 Misdemeanor Drug Possession

126  Driving Under Suspension

   88 No Proof of Insurance

  319  Seat Belt citations & warnings
32 Child Restraint citations & warnings

  769 Motorists Assists