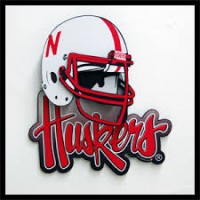 The Huskers football team continued preparing Tuesday for Saturday's season opener against BYU. Following a two-hour practice, offensive coordinator Danny Langsdorf said his unit will face a stout Cougar defense.
Langsdorf said they are tough, physical inside and big. He added the BYU defense brings multiple pressure looks. Langsdorf said it will be critical for NU's offensive line to be on its game against the attacking BYU defense.
Kickoff Saturday is set for 2:30 p.m., with the pre-game airing at 9:30 a.m. on News Talk 900 KJSK and at 2 p.m. on KLIR 101.