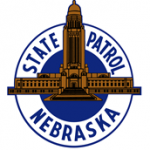 LINCOLN- An increased State Patrol presence is planned for Husker home football games during the 2015 season.
Troopers and communications specialists will be working overtime hours during the first three Husker home games thanks in part to a $3,000 grant from the Nebraska Office of Highway Safety.
The Nebraska State Patrol Aviation Support Division will also be in the air assisting troopers and providing traffic reports both before and after the games.