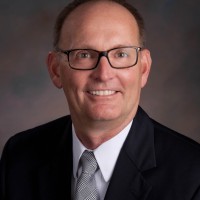 I am writing to call your attention to the message below and invite your participation in the upcoming meetings that are scheduled in the coming weeks across the state.
As noted in this message from DED Director Brenda Hicks-Sorensen, the State of Nebraska is working to develop a new strategic marketing plan and launch a rebranding initiative that will help position Nebraska for growth in the coming years. DED is seeking input into this process from interested stakeholders through a series of meetings in all parts of the state.
As someone who receives our twice-a-week Ag Update, I know you have an interest in seeing success within the agriculture sector. Agriculture business growth is an important part of ensuring that ongoing success.
I would encourage you to consider attending one of the upcoming meetings to help ensure that agriculture is well-represented in the conversation about how we rebrand Nebraska for the future. Thanks for your consideration and attention to this important issue.
—
Hello,
The Nebraska Department of Economic Development is conducting a series of open forums to solicit feedback from business and community leaders across the state. The information we gather will be used to guide a new strategic marketing plan and help launch our rebranding initiative.
As a key stakeholder in Nebraska's economic development future, we hope you will participate in one of our open forums to share your thoughts regarding economic development issues and opportunities in Nebraska.
These forums will be held at multiple locations and days throughout the state so you can select the time and place that works best for you to attend. The dates, locations and a link to RSVP are listed below.
Thank you for considering being a part of this important initiative and helping the Nebraska Department of Economic Development achieve its mission to provide quality leadership and services that enable Nebraska communities, businesses, and people to succeed in a global economy. If you have any questions, please contact Maellyn Hain maellyn.hain@firespring.com or 402-437-0194.

Open forums will be conducted on the following dates and locations: 
Monday, August 24 / 10:30 a.m.–12:00 p.m. / Norfolk
Tuesday, August 25 / 9:00–10:30 a.m. / Scottsbluff-Gering
Tuesday, August 25 / 3:30–5:00 p.m. / North Platte
Wednesday, August 26 / 10:00–11:30 a.m. / Kearney
Friday, August 28 / 10:30 a.m.–12:00 p.m. and 1:30–3:00 p.m. / Omaha
Thursday, September 3 / 1:30–3:00 p.m. and 3:30-5:00 p.m. / Lincoln
See additional details and RSVP:  http://www.signupgenius.com/go/20f044aa5a92ba5ff2-test1. 
Sincerely,
Brenda Hicks-Sorensen, CEcD
Director, Department of Economic Development