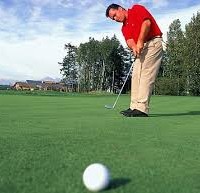 Thursday is the final day to sign up for the Go Play Golf tournament. It's slated for Friday at Elks Country Club.
Golfers will enjoy a pork lunch before the noon tee off, as well as a steak dinner after golf. There will be flag and pin prizes, plus an auction in the evening.
And a raffle will be held for two tickets to the Big Ten Football Championship Game, including airfare, hotel accommodations for two and game tickets in the Dr. Pepper suite.
For more info, contact the Columbus Area Chamber.