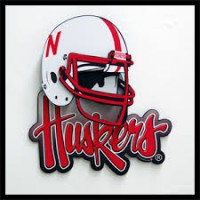 The annual Nebraska Football Fan Day is set for Wednesday and the event moves to prime time this year.
Husker players and coaches will be available to meet fans and sign autographs from 6 to 7:30 p.m. at Memorial Stadium. Fans can enter through gates 3 and 24 on the southeast and southwest corners of the stadium.
Fans must limit their autograph requests to one item per player or coach. Any resale of an autographed item is prohibited, as it could jeopardize the player's eligibility.