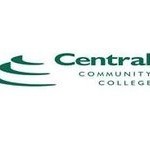 COLUMBUS- A New Student Orientation session is scheduled for 9 a.m. on July 9 at Central Community College-Columbus.
The event will give participants the opportunity to meet with college administration and staff, talk with other students, tour the campus, attend WebCentral training, and learn important information about the college. Participants also will be able to register for fall classes after they have completed orientation.
There also will be sessions designed for parents, who are encouraged to attend orientation.