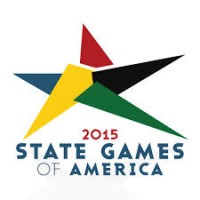 COLUMBUS- Tomorrow the Nebraska Sports Council invites area residents to run a mile during the State Games of America Torch Run.
The Torch Run is the precursor to the 2015 State Games of America which takes place July 28 through August 2. The David City Aquinas Cross Country Team will start the event south of Columbus at 9 am then the Lakeview High School Volleyball team will bring the Torch to Frankfort Square at 11:30.
The torch will then continue along Highway 81 to Norfolk where the Norfolk National Guard Armory will end the event at 6pm.