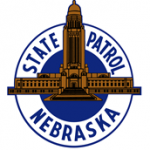 GRAND ISLAND- State troopers seized 131 pounds of marijuana and nearly 24 pounds of heroin after separate traffic stops along Interstate 80.
The Nebraska State Patrol says the pot was found Saturday after a trooper stopped a sport utility vehicle just east of Grand Island. The patrol also says the heroin was found Sunday afternoon after a trooper pulled over a vehicle about a mile east of the Waverly exit.
Both drivers were arrested.