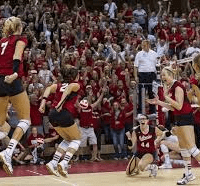 Nebraska volleyball head coach John Cook has announced the hiring of Chris Tamas as an assistant coach.
His wife, Jennifer Tamas will join the Huskers as a volunteer assistant.
Chris Tamas was the assistant coach and recruiting coordinator at Cal Poly the past two seasons, while Jen served as a volunteer assistant there.