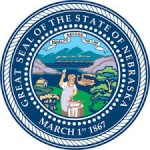 LINCOLN- A bipartisan effort to allow driver's licenses for deferred-action youths won't pass without a fight.
Opponents mounted a filibuster against a bill that would authorize licenses for immigrants who were brought to the United States illegally as children, but allowed to stay under an Obama administration directive. Most lawmakers support the proposal. Senator Jeremy Nordquist says the legislation would help those youth contribute to the economy. Nebraska is the only state that still denies licenses to deferred-action youths.
A vote is expected today.