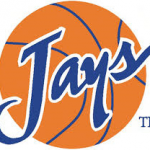 Marcus Foster, who led Kansas State in scoring before his dismissal from the team, is transferring to Creighton.
The Bluejays say Foster will have to sit out next season due to NCAA transfer rules, but will have two years of eligibility remaining.
K-State dismissed Foster last month, saying he had not lived up to the standards the school set for its players.  He was suspended for three games and removed from the Wildcats starting lineup at times, but the 6-foot-3 guard averaged 12.5 points in 29 games last season.