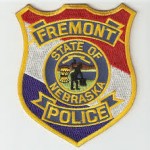 FREMONT- An 8-year-old girl who was involved in a Fremont collision had been fatally injured at her home when a television fell on her head.
The Fremont Police Department released autopsy results on the body of Eva Imus, who died March 25 at a hospital. Imus was already being rushed to the hospital by her brother when his car struck another.
Fremont Police Chief Jeff Elliott says autopsy results show the girl died from head injuries after trying to open a dresser drawer when the old, tube-type television atop the dresser toppled forward onto her.