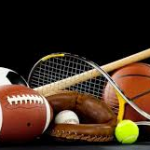 There are several high school teams in action Thursday.
In soccer, the Columbus High boys and girls will host Kearney, while the Scotus soccer squads are on the road at Gretna.
The Columbus High baseball team visits Omaha South.
In track and field, both Lakeview and Scotus will compete at the Schuyler Invite.
And in boys golf, all three local high schools will tee it up this morning in the Scotus Invite at Quail Run.