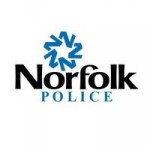 NORFOLK- A 31 year old Norfolk woman has been arrested for 3rd degree domestic assault.
Last evening Norfolk Police responded to a report of a disturbance between a male and female. The male told officers the female threatened to break property in the house and then began to assault him. The female began hitting the man and bit him the back of the neck. Melissa Rivera-Colon was located in the residence hiding under a bed and confirmed that there had been an argument earlier with the male and that he had assaulted her. 
Officers could not see any marks or injuries to substantiate the claim.