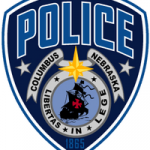 COLUMBUS- A 31-year-old man has been given 18 to 36 months in prison for punching his former girlfriend and running his vehicle over a man who went to the woman's aid in Columbus.
David Tate was sentenced Tuesday. In March Tate pleaded guilty to second offense domestic assault. The 30-year-old woman was treated at a Columbus hospital for a bloody nose and scratches on her face and neck in the December 7 incident.
The 53-year-old man suffered a broken foot and injuries to his face, knees, hand and calf.