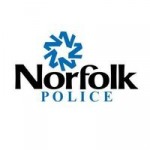 NORFOLK- A 24 year old Stanton woman has been charged with 1st degree arson and terroristic threats.
Back on December 29 Norfolk Police were dispatched to an arson call. Someone had set paper on fire inside the hallway of an apartment complex. After the blaze was put out, a male told officers that he had been getting threatening messages on Facebook prior to the fire.
Yesterday an officer made contact with the suspect, Johna Richards, at the Service-Honor-Commitment Probation Office were Richards was placed under arrest.