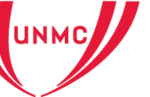 OMAHA- For the second straight year Nebraska Medicine has made it on the list of 100 Great Hospitals in America.
Becker's Hospital Review published the 2015 edition which is a compilation of some of the most prominent, forward-thinking and focused healthcare facilities in the nation. Hospitals on the list are home to many medical and scientific breakthroughs, provide best-in-class patient care and serve as research hubs or local anchors of wellness.
A version of this list has been published each year since 2011.