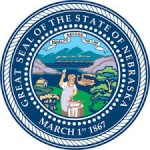 The gas tax increase has advanced to a final vote in the Legislature, despite vocal opposition.
The measure would raise Nebraska's fuel excise tax by 6 cents per gallon over four years, for a total state tax of 31.6 cents per gallon. One final vote is required before it advances to Governor Pete Ricketts, who strongly opposes the measure. Senator Jim Smith says the tax increase would help chip away at a state backlog of deficient roads and bridges.
Opponents say it would have a disproportionate impact on the poor, who often drive less fuel-efficient cars.