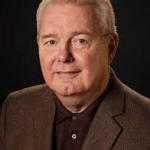 Adrian Fiala, who played football for Nebraska in the 1960's and later worked as a broadcaster covering the Huskers, has died.  He was 67.
Fiala's wife, Fran, said he had been battling an incurable lung condition for eight years.  He died Monday afternoon.
Fiala lettered for three years as a linebacker at Nebraska.  The Huskers finished 9-2 and tied for first place in the Big Eight in his senior season in 1969.
He was the color analyst on Huskers radio broadcasts from 1996 through 2010.