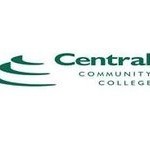 Six students will show their products and services at the High School Entrepreneurship In Action Showcase April 21 at Central Community College-Columbus.
The EIA program is designed for high school students who want to run their own business.
Students include Lucas Cox, of Scotus Central Catholic High School, Destiny Risch, of Fremont High School, Allison Schroder, of Columbus High School, Echo Bay Smith and Savanna Szabo, of Howells-Dodge High School, and Jeffrey Vanderhart, of Twin River High School.