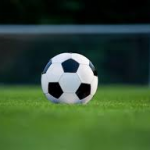 In soccer, the Columbus High boys went 1-2 while the Discoverers girls were 2-1 at the GNAC Tournament in Lexington this weekend.
The boys shut out Gering 5-0 on Friday, but lost to Lexington and Kearney on Saturday, both by 2-0 scores.
The CHS girls made it to the conference tourney final by blanking Gering 5-0 and shutting out North Platte 3-0, before losing 3-0 to Kearney in Saturday's championship.
Both Columbus High soccer squads are now 7-3 and both will host Grand Island on Tuesday.