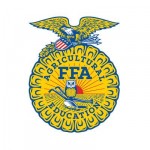 LINCOLN, NE – A growing demand for agricultural education and FFA programs in schools across Nebraska, paired with a critical shortage of agricultural education teachers in the state, is bringing the Nebraska Farm Bureau Foundation for Agriculture (NFBFA) and the Nebraska FFA Association together to promote opportunities to encourage more students to look at agricultural education as a career path.
"It's exciting to see so many students, parents and schools expressing interest in adding agricultural education and FFA programs, but the shortage of teachers available to fill this growing need is a major concern," said NFBFA Board Member Rich Herink of Lincoln.
Encouraging students to consider agricultural education as a career choice and supporting existing ag teachers is critical at a time when the number of schools looking to expand agricultural education opportunities has exploded, according to Matt Kreifels, director of agricultural education for the Nebraska Department of Education.
"Over the last five years we have 40 schools that have added, or are looking to offer agricultural education and FFA programs. That includes 15 new schools looking to add agricultural education programs for next year if they can find the teachers. Right now we still have 12 job openings statewide. There is a definite need for more teachers, but there is strong competition for candidates from other agriculture-related fields that are pulling away many students who would be potential agriculture teachers," said Kreifels.
Enticing more people to look at opportunities in agricultural education is the main reason the NFBFA started a scholarship and loan assistance program in 2014. The program was designed to offer scholarships to students studying agricultural education at the University of Nebraska-Lincoln, while providing a loan repayment program for active teachers based on their continued commitment to teaching in the agricultural education field.
"NFBFA is proud to be a part of the solution to the agriculture teacher shortage through our scholarship and loan program. The goal is to help those who have a passion for agricultural education by working to make sure financial reasons aren't the sole factor students avoid the agricultural education profession or teachers leave the agricultural education profession," said Herink.
According to Emilia Woeppel, a senior at the University of Nebraska-Lincoln and a 2014 recipient of an NFBFA scholarship, programs that help potential agriculture teachers are a step in the right direction to addressing the teacher shortage.
"I love teaching students about agriculture. It's what I've always wanted to do. The NFBFA scholarship has been tremendously helpful. It's great to know there are others who value agricultural education and FFA to the point they would provide financial support to make sure programs like FFA can continue to grow in Nebraska," said Woeppel.
Thomas Dux, is the agricultural education teacher and FFA instructor at Mead, Nebraska. Dux is currently participating in the NFBFA's teacher loan assistance program.
"The hands on experience that we're giving students through agriculture education and the leadership component that comes through FFA are invaluable in helping develop the leaders of tomorrow. The NFBFA program is helping make sure those opportunities continue to exist," said Dux.
Twelve agricultural education students and teachers from across Nebraska were selected to participate in the scholarship and loan program in 2014.
The 2015 deadline for applications is May 1, 2015. Students and teachers interested in applying for the program should visit nefb.org for applications and more information.
Those interested in supporting the NFBFA Ag Teacher Scholarship and Loan Program can make a donation to NFBFA by visiting nefb.org or by contacting NFBFA Interim-Executive Director Laura Schabloske at 402-421-4744 or at edfoundation@nefb.org