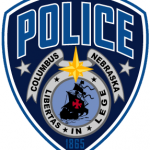 A Columbus man accused of hitting his girlfriend's 1-year-old son is scheduled to be sentenced next month.
24-year-old Ryan Roberts pleaded no contest and was convicted of negligent child abuse resulting in injury. Prosecutors dropped a second count in exchange for Roberts' plea. His sentencing is set for May 15. Roberts acknowledged that he backhanded the little boy in the mouth after the boy bit him. The boy's mother, 20-year-old Jodie Shelly, has pleaded not guilty to two counts felony child abuse involving her 3-year-old daughter.
Shelly's trial is scheduled to begin on June 15.