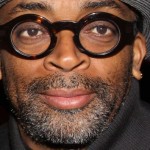 (NEW YORK) — Although Mo'ne Davis' team, the Jackie Robinson West Little League team that captured the hearts of many during their Little League World Series run last summer, was stripped of their World Series title and all their wins, Davis still has many fans, including film director Spike Lee.
Lee will be coaching Davis, along with New York Knicks forward Carmelo Anthony, during the NBA All-Star Celebrity Game on Friday. Da Sweet Blood of Jesus producer told ABC News Radio hours before news broke that he wants Davis to be MVP of the game.
"Mo'ne Davis, she's gonna run the point on the team and bring our team to victory," Lee said. "And I'm going to do my best to make sure she has more minutes than anybody. She's going to be the crowd favorite and people are going to be amazed by her skills."
"She's a fantastic baseball player, can throw [the ball] seventy miles per hour, she's ten times better [as a] basketball player. So Mo'ne is going to do her thing," Lee added.
Also playing in the NBA All-Star Celebrity Game are celebs including Kevin Hart, Ansel Elgort, Nick Cannon, Anthony Anderson, Common, Arcade Fire's Win Butler, Chadwick Boseman, actor/comedian Michael Rapaport, Bollywood star Abhishek Bachchan, and NBA TV co-host Kristen Ledlow.
Athletes, including former NBA All-Star and New York Knicks Assistant General Manager Allan Houston, Basketball Hall of Famer Chris Mullin, gold medal-winning U.S. Paralympic athlete Blake Leeper, Memphis Grizzlies' owner Robert Pera, and WNBA stars Shoni Schimmel, Skylar Diggins, and Tina Charles, will also play.
The game, which will be played at Madison Square Garden in New York City, will be televised on ESPN Friday at 7 p.m. ET.
Follow @ABCNewsRadio
Copyright © 2015, ABC Radio. All rights reserved.