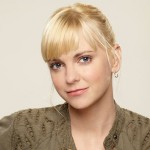 (NEW YORK) — Mom star Anna Faris and her husband, Chris Pratt, were shocked when their son, Jack, was born prematurely in 2012, weighing only three pounds.
"My water broke in the middle of the night at seven months," Faris recalled in the March issue of Redbook, out Feb. 17. "We rushed to the hospital, and they were able to halt active labor with magnesium. I was at the hospital and the goal was to be in bed for four weeks…but on the seventh day, I went into labor again."
"I was in denial," the actress said. "For hours I was like, 'I'm just having indigestion.' Chris and I were so scared, but then Jack came out. Even though he was so tiny, he looked so good to us."
Faris said the emotional ordeal brought her closer to her husband: "It's one of those things that drives you apart or makes you closer."
Faris, who wed Pratt in 2009, also praised her husband's parenting skills.
"I think that being a father is very meaningful and rewarding to Chris. He's a great dad. He's a little more serious than he was before. It forces your hand. You really have to become an adult," she explained.
Mom airs Thursdays at 8:30 p.m. Eastern on CBS.

Copyright © 2015, ABC Radio. All rights reserved.