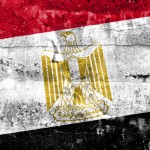 (CAIRO) — The Egyptian government has launched an investigation into Sunday's clash between soccer fans and security forces that left over 20 people dead.
Nearly two dozen police officers were injured while 18 people were arrested during the incident prior to the game between two Cairo clubs, Zamalek and Enppi.
Witnesses blamed security forces for the deadly skirmish in which they alleged that tear gas and birdshot was fired at fans trying to enter the stadium on a military facility.
In the ensuing crush to escape the noxious fumes, people were either trampled underfoot or suffocated on the tear gas, according to fans who made it out alive.
Egyptian President Abdel Fattah el-Sissi says the probe is an effort to "to uncover the root causes" of the violence that occurs at soccer matches.
In 2012, 74 fans died during a riot, the deadliest at an Egyptian sporting event. Since then, the government has tried to limit the number of fans entering stadiums, which, in turn, has led to people trying to storm the arena in order to see the game.

Copyright © 2015, ABC Radio. All rights reserved.