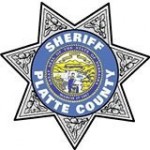 The Platte County Sheriff's Office is looking for assistance in finding who is responsible for criminal mischief to vehicles in the Behlen Manufacturing parking lot.
Over the last several months, nails have been placed just off of and along Highway 30 near the entrance to Behlen Manufacturing as well as in the parking lot. The nails have caused damage to tires of employees entering the plant and could cause tire damage to motorists traveling along Highway 30.
Area residents with information on the crimes are urged to contact the Platte County Sheriff's Office or the Platte County Area Crime Stoppers.