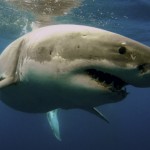 (NEW SOUTH WALES, Australia) — A "very large" shark attacked and killed a surfer Monday off of New South Wales, Australia, authorities said.
Australia's Channel 9 News reports Tadashi Nakahara, a 41-year-old Japanese surfer, was pronounced dead at the scene after suffering significant injuries to both legs.
Following the attack, two fellow surfers hauled Nakahara onto shore, but police said he died of blood loss on the beach.
Surfers in the water reported spotting a shark shadow measuring some 11.5 feet by 13 feet, according to Channel 9 News.
"We believe it was a very large shark," Detective Inspector Cameron Lindsay said.
The attack is the second in the area in 24 hours. Shelly Beach will remain closed for 24 hours, according to Channel 9 News.

Copyright © 2015, ABC Radio. All rights reserved.