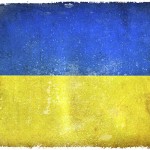 (NEW YORK) — As a humanitarian truce winds down on Friday, the United Nations refugee agency reported that fighting in eastern Ukraine has displaced nearly one million people inside the country, and some 600,000 in neighboring countries.
According to the U.N., Ukraine's Ministry of Social Policy puts the number of registered internally displaced persons (IDPs) around 980,000 but that number is only on the rise.
The Ukrainian government and the pro-Russian rebels agreed to two days of a humanitarian truce. Friday's window will last nine hours, with an additional 10 hours on Saturday to allow civilians to evacuate from Debaltseve in Eastern Ukraine.
"Local authorities have begun to evacuate people from conflict areas, but many are still trapped by the fighting, including in basements and buildings under constant bombardment. The evacuations are being organized by the government helped by local volunteers," United Nations High Commissioner for Refugees spokesperson Adrian Edwards said.
More than 2,800 civilians have been evacuated from the towns of Debaltseve, Avdiivka and Svitlodar, according to the UNHCR.

Copyright © 2015, ABC Radio. All rights reserved.