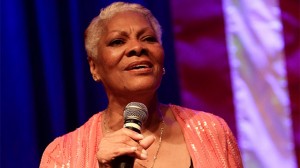 Dionne Warwick reportedly spent two weeks in the hospital recently after falling in the shower and injuring her ankle.  According to TMZ, the accident occurred January 24 at the pop legend's home in South Orange, New Jersey.
The website reports that Warwick was taken to a local hospital and had an operation on her ankle before being released this past surgery.  Coincidentally, Dionne's accident took place almost exactly a week before her cousin Bobbi Kristina Brown, the late Whitney Houston's daughter, was found unresponsive in a bathtub at her Roswell, Georgia, home.  Bobbi Kristina reportedly is fighting for her life following the incident.
Sadly, Dionne's cousin Whitney died in a bathtub at a Los Angeles hotel about three years ago, the day before the 2012 Grammy Awards ceremony.

Copyright © 2015, ABC Radio. All rights reserved.