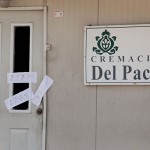 (ACAPULCO, Mexico) — Police in Acapulco, Mexico found at least 60 bodies inside an abandoned crematorium on Friday.
According to police the crematorium is on the site of a funeral home that had been shot down about one year ago. Some of the bodies appear to have been those of minors.
Police said that the bodies did not appear to have been mutilated, as victims killed by drug cartels occasionally are.
The Citizen Council for Public Security and Penal Justice ranked Acapulco as the third most violent city in the world in 2014 — the second consecutive year the city came in third in that ranking.

Copyright © 2015, ABC Radio. All rights reserved.