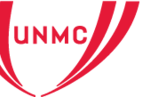 A University of Nebraska Medical Center Professor has been named UNMC 2014 Scientist Laureate.
A Professor of pharmaceutical sciences, Tatiana Bronich will be UNMC's ninth Scientist Laureate. The award is the highest honor UNMC bestows to researchers.
Dr. Bronich was honored along with 24 other researchers recently named UNMC Distinguished Scientist, New Investigator and Research Leadership award winners for 2014.