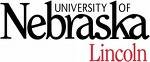 The University of Nebraska-Lincoln will offer workshops across the state that will provide information to livestock and crop farmers.
The goal is to give information on how to turn manure nutrients into better crop yields while protecting the environment. Re-certification will be during the first two hours of the day-long Land Application Training.
Local workshops sites will include O'Neill, York, West Point, Columbus, and Lexington.