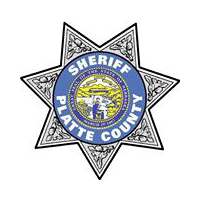 COLUMBUS- Authorities have found the body of a missing 18 year old on the Platte River.
On Tuesday at 8:35am, a helicopter flying the area located the victim in the Platte River, approximately 3 miles east of Tailrace Park, where he was last seen before going under the water. The victim has been identified as 18 year old Bryan Montenegro Gonzalez of Columbus. Witnesses say Gonzalez went missing Saturday on the Platte River near Tailrace Park. Authorities say due to recent flooding, the channels and streams have changed, as well as created deep hidden washed out areas, as well as hidden debris. The rivers are experiencing larger volumes of water which leads to a stronger current than what is typically experienced this time of year. The water conditions have created potentially unsafe undertows that can unexpectedly pull you under the water or drag you downstream.
The Sheriff's Office, and Platte County Emergency Management are asking the public to use extreme caution when entering any area lake or river.