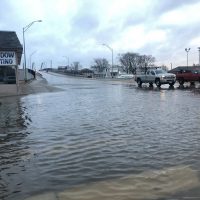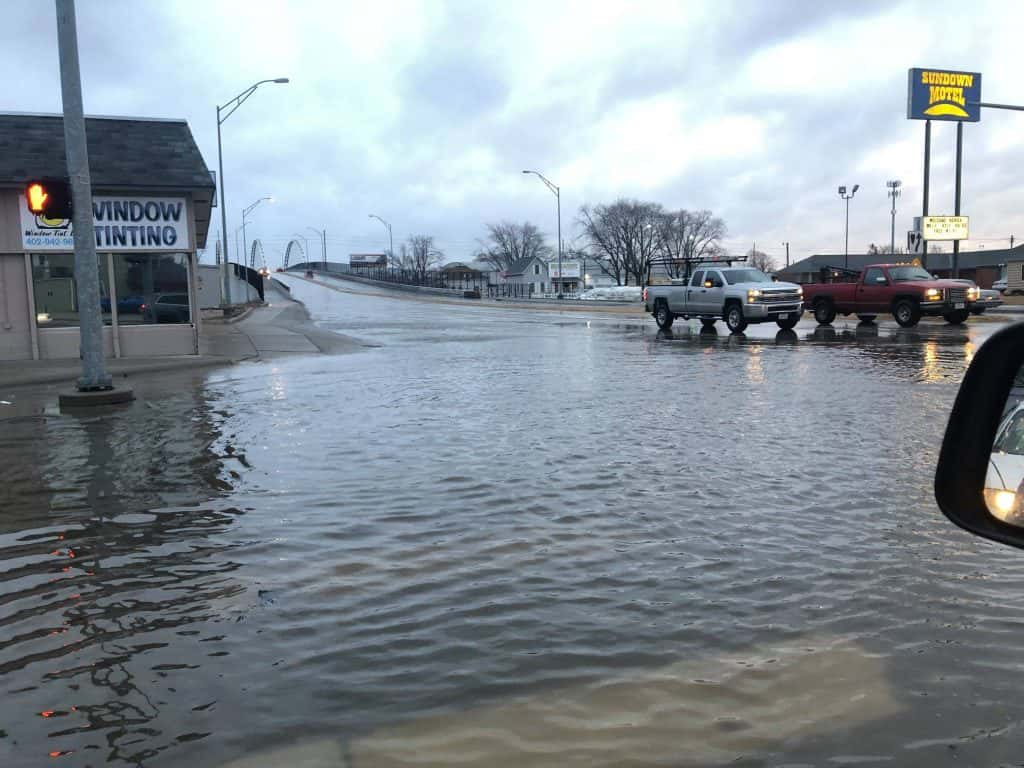 COLUMBUS- Travel is not advised in or around the Columbus area and Platte County due to extensive flooding. Lake Oconee was evacuated during the overnight hours Wednesday. According to Loup Power District an ice jam on the Highway 39 bridge south of Genoa is causing the river to overflow the control structure at the Genoa Canal Headworks resulting in an uncontrolled flow into the Loup Canal. Loup Power District is taking steps to handle the flow to minimize flooding near the Loup Canal. Parts of Genoa have been evacuated. Residents have been moved to Twin River High School. Multiple rescue operations are underway for people that are stranded in their vehicle on flooded roads. Travel is not advised on rural roads in Platte County. Part of Highway 14 North of Fullerton is closed and authorities have reported serious damage to the road.
Authorities have begun to evacuate parts of Norfolk. Norfolk Public Safety Director Shane Weidner says anyone along the Levee east and west from Eisenhauer Road south to the Elkhorn River and from 7th Street to Victory Road and any low lying areas is undergoing a mandatory evacuation. Police are going door to door warning residents to leave. Weidner says shelters have been set up at Lutheran High Northeast, Bel-Air Elementary School, and Norfolk Catholic School. Weidner said that one person is missing after their car was swept away in the levy system. Authorities say the Elkhorn River is also rising rapidly. In addition to flood concerns north of Norfolk, the National Weather Service says the Elkhorn River is expected to crest at 14.2 feet and moderate flooding is expected, which includes the Norfolk area. Residents in a low lying area are encouraged to find higher ground.
The town of Rogers is being put on a high state of alert. According to Colfax County Attorney Denis Kracl, all residents in Rogers are being notified that they may need to evacuate at a moment's notice. Kracl says Shell Creek has flooded throughout Colfax County and they are currently monitoring two private levees, one of which was breached in a previous flood. Kracl says Schuyler is currently in no immediate danger of flooding and the Hughes-Payzant Ditch is holding. Authorities are warning residents in Colfax County not to cross bridges at this time. County bridges should be considered unsafe to cross in any way until each bridge can be checked by officials.