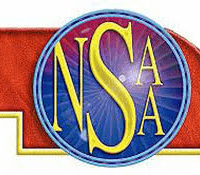 Lakeview downed rival Scotus 57-54 in boys' basketball Saturday afternoon at the Dowd Activity Center.
The Shamrocks led 29-20 at halftime and took a 44-37 lead into the fourth quarter, before the Vikings outscored the host club 20-10 in the final period.
The win upped Lakeview's record to 7-14, while Scotus' 12th straight loss dropped its mark to 5-16.
Both teams finish the regular season with road games.  The Shamrocks visit Aquinas on Thursday, while the Vikings travel to Central City on Friday.