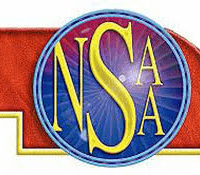 The Columbus High basketball clubs visit Blair tonight.  The Discoverers boys are 2-15 entering their second-to-last game, while tonight's contest is the regular season finale for the CHS girls, who are 2-16.
Rivals Lakeview and Scotus meet in boys' basketball tomorrow.  The Vikings are 6-14, while the Shamrocks are 5-15 on the year.  Tipoff at the Dowd Activity Center is set for 3 p.m. and you can hear the action on KLIR 101.
The High School Scoreboard Show airs at 10:30 tonight on 93.5 The Hawk.
And the Pinnacle Bank Coaches Show is on KLIR tomorrow starting at 9 a.m.