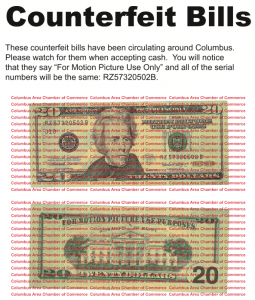 COLUMBUS- Counterfeit bills have been reported throughout the City of Columbus. 
Platte County Sheriff Ed Wemhoff says businesses should take the time to check bills that are coming in from residents. Wemhoff also says counterfeit bills are common.
According to the Columbus Chamber of Commerce, the bills will say "For Motion Picture Use Only" and the serial numbers on the bill will read RZ57320502B.