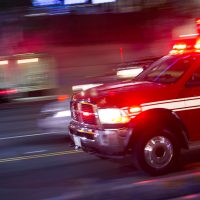 FREMONT- Authorities have released the names of a woman and her three sons who were killed in a three-vehicle crash just west of Fremont. 
They were identified as 32-year-old Maria Menjivar and her 10-year-old son Julian, 8-year-old Adrian and 7-year-old Angel. The four lived in Schuyler. Menjivar was also pregnant and due in March. The three-vehicle crash happened Saturday evening in heavy fog just west of Fremont on Highway 30. Authorities say a pickup truck struck a car that was stopped and waiting to turn. The pickup then veered into oncoming traffic and struck a sedan that Menjivar was driving. The drivers and occupants of the other two vehicles are expected to survive their injuries. The collision is being investigated.
A gofundme account has also been set up by the family to pay for funeral expenses.