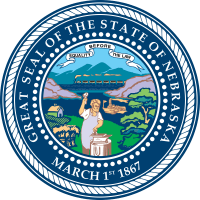 LINCOLN- State lawmakers introduced a proposal to ensure the state provides resources to cover basic education costs for all of Nebraska's K-12 public school students. 
The bill contains several provisions including guaranteeing every public school receives state support equal to 50 percent of basic education funding needs. The bill would also adjust the state aid formula and give districts with a large agricultural land base a better chance of receiving equalization aid. The bill would also ensure additional state aid to schools are used to replace local property taxes, eliminating some sales tax exemptions, capturing internet sales tax revenues, increases in cigarette and alcohol taxes, and elimination of the personal property tax exemption. 
Today, only 69 of Nebraska's 244 school districts receive state equalization aid.