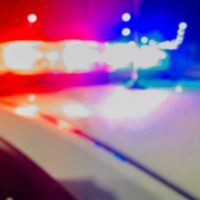 SOUTH YANKTON- One person has died in an accident in northern Cedar County. 
The Cedar County Sheriff's Office responded to an accident  at 11:51am Thursday near the intersection of Highway 81 and 898th road. According to authorities a pickup driven by 28 year old Kyle Mueller of Crofton was driving south on Highway 81 and turned east toward 898th road colliding with a Semi driven by 28 year old Scott Howard of Norfolk. Mueller was not wearing a seatbelt and was pronounced dead at the scene. Howard was not injured.
The accident remains under investigation.