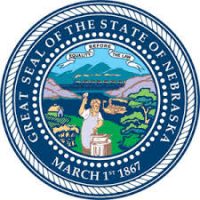 LINCOLN- Starting Tuesday, Nebraska's child passenger safety law changes to help keep children safer as they travel. 
According to the new law, Children must ride rear-facing up to age 2 or until they reach the upper weight or height limit allowed by the car seat manufacturer. Children up to age 8 must ride in a correctly installed car seat or booster seat. Children up to 8 must ride in the back seat, as long as there is a back seat equipped with a seat belt and is not already occupied by other children under 8 years old. Children 8 to 18 years old must ride secured in a seat belt or child safety seat/booster. 
Deputy Director of Public Health for the Nebraska Department of Health and Human Services Judy Martin said that as children get older, their risk increases because they're moved from a safety seat to a seat belt only too soon or they're allowed to ride in the front seat where an airbag could cause injury.