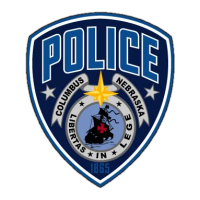 COLUMBUS- Police have arrested a man after a standoff in Columbus.
At 12:42pm Monday, the Columbus Police Department attempted to stop a vehicle believed to have been stolen from Fremont. The driver, 35 year old Justin Dittmer did not stop and a pursuit ensued. Dittmer later crashed in the area of 3rd Avenue and Air Vista Drive and fled from the vehicle and broke into a home in the 2800 block of 3rd Avenue. Believing Dittmer to be armed, the Columbus Police Department requested the assistance of the Nebraska State Patrol SWAT team. A search warrant was obtained to enter the residence, and with the assistance of the NSP SWAT team, Officers entered the residence and arrested Dittmer at 6:20pm.
Dittmer has been charged with Possession of Stolen Property, Driving During Revocation, Fleeing in a Motor Vehicle to Avoid Arrest, Willful Reckless Driving, Leaving the Scene of a Property Damage Accident, First Degree Trespassing, Possession of Drug Paraphernalia.