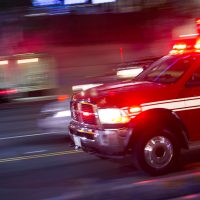 SEWARD- Authorities say a man was fatally struck by a semitrailer that he'd helped repair along Interstate 80.
The Seward County Sheriff's Office identified the man Thursday as 41-year-old Jeremy Covert, who lived in York. The sheriff's news release says Covert and another worker responded Wednesday after the trucker had stopped for mechanical reasons along the interstate about 11 miles west of Seward. The release says the two workers fixed the problem and the driver began pulling away. That's when the truck struck Covert, who'd gone back under it.
The truck driver was identified as 71-year-old Jon Christensen, of Florida.