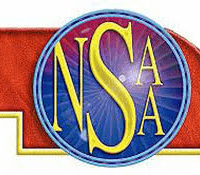 The Scotus volleyball team faces Lincoln Lutheran this afternoon in the opening round of the Class C1 state tournament.
The seventh-seeded Shamrocks enter the match at Lincoln North Star with a 19-9 record. Lincoln Lutheran is seeded second at 32-3.
First serve of Scotus' match is set for 3:30 p.m.  You can hear the action on KLIR 101.
In D1 first round matches at Lincoln East, fifth-seeded Nebraska Christian faces number 4 seed Pleasanton at 1:30 p.m., while number 3 seed Humphrey/Lindsay Holy Family takes on sixth-seeded Diller Odell at 5:30.